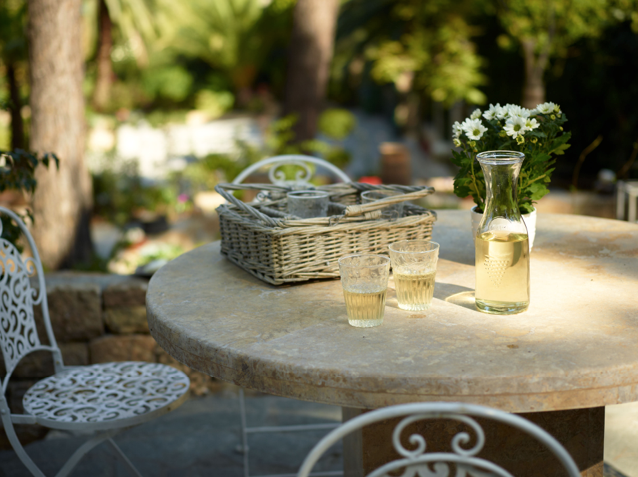 Guest house 2
The second guest house is little larger than the first. There are three bedrooms. One bedroom has two twin beds, the other two have doubles. The master bedroom has an en suite bathroom, and there is a further communal bathroom outside the rooms.
The interior of the house is designed in contemporary European style with the predominance of clear, strict lines and inherent minimalism.
Bright paintings adorn the walls and large windows open out on to the lush greenery and well-kept gardens of evergreen pine forest, extending the boundaries, and creating an exotic interior, encouraging a feeling of tranquility.
The house has air conditioning, which can both cool and heat the rooms;
a kitchen, leading into a comfortable living room, fully equipped with all the necessary appliances for a pleasant stay.
The prevailing white color and the abundance of light create a feeling of lightness and cleanliness, and bright decorative elements create a mood of reserved playfulness.