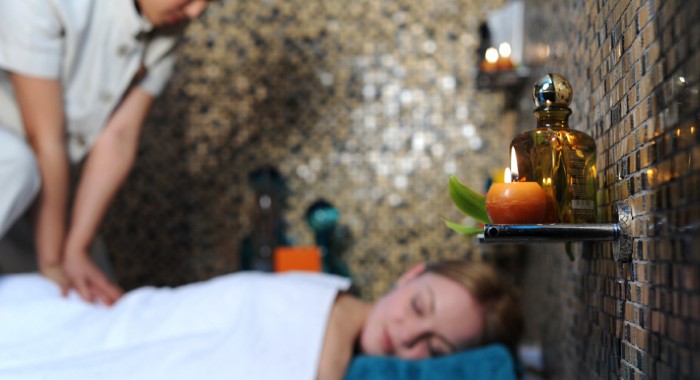 Spa
The villa is equipped with a private spa, which includes two massage rooms, a sauna, a Turkish bath, shower and an ice-water plunge pool.
Together with specialists from Asian Spa Group, we provide spa services and all kinds of therapeutic and relaxation massage for our guests.
One of the massage rooms has a glass porthole looking out on to the 25-meter pool.
Welcome to Stavronikita Spa Villas!